Keynote Speaker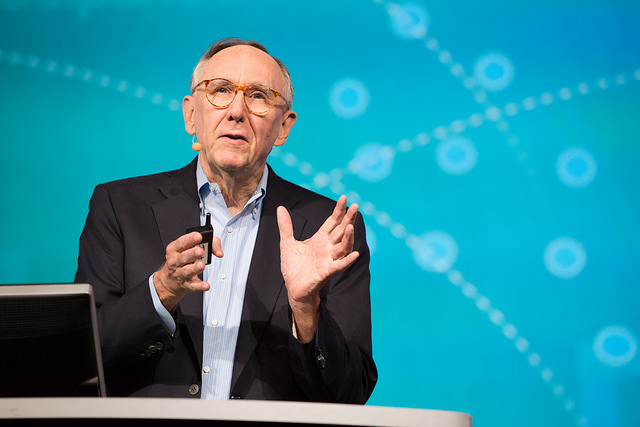 The SF GIS Expo Committee is excited to announce that Jack Dangermond will be the Keynote Speaker for our 25th anniversary of the South Florida GIS Expo!
Jack Dangermond is an American billionaire businessman and environmental scientist. In 1969, he co-founded with his wife Laura the Environmental Systems Research Institute (ESRI), a privately held geographic information systems (GIS) software company.

Dangermond is the company's president, and works at its headquarters in Redlands, California. Dangermond founded ESRI to perform land use analysis; however, its focus evolved into GIS software development, highlighted by the release of ARC/INFO in the early 1980s; the development and marketing of ARC/INFO positioned ESRI with the dominant market share among GIS software developers. Today ESRI is the largest GIS software developer in the world and its flagship product, ArcGIS, traces its heritage to Dangermond's initial efforts in developing ARC/INFO.
Special Guest Speaker
Ekaterina Fitos, Geographic Information Officer, has over 16 years' experience with Geographical Information System (GIS) analysis, mapping, database development, administration, and management. She has worked on specific projects related to aerial mapping (with focus on Light Detection and Ranging (LiDAR)) and imagery; GIS support of water utilities; business development for geospatial services in the State of Florida; and GIS support for Long Range Transportation planning, environmental permitting, flood plain mapping, and digital elevation modeling.

She most recently served as the technical lead for CH2M HILL on projects related to design, development, implementation, and testing of complex GIS applications. Her previous experience includes work with the Southwest Florida Water Management District and the Florida Department of Environmental Protection.

Ms. Fitos received a Bachelor of Science in Environmental Science and a Master of Arts in Geography - Geographic Information Systems (GIS) from the University of South Florida. She also holds a Master of Business Administration from Saint Leo University.